Crianza B&B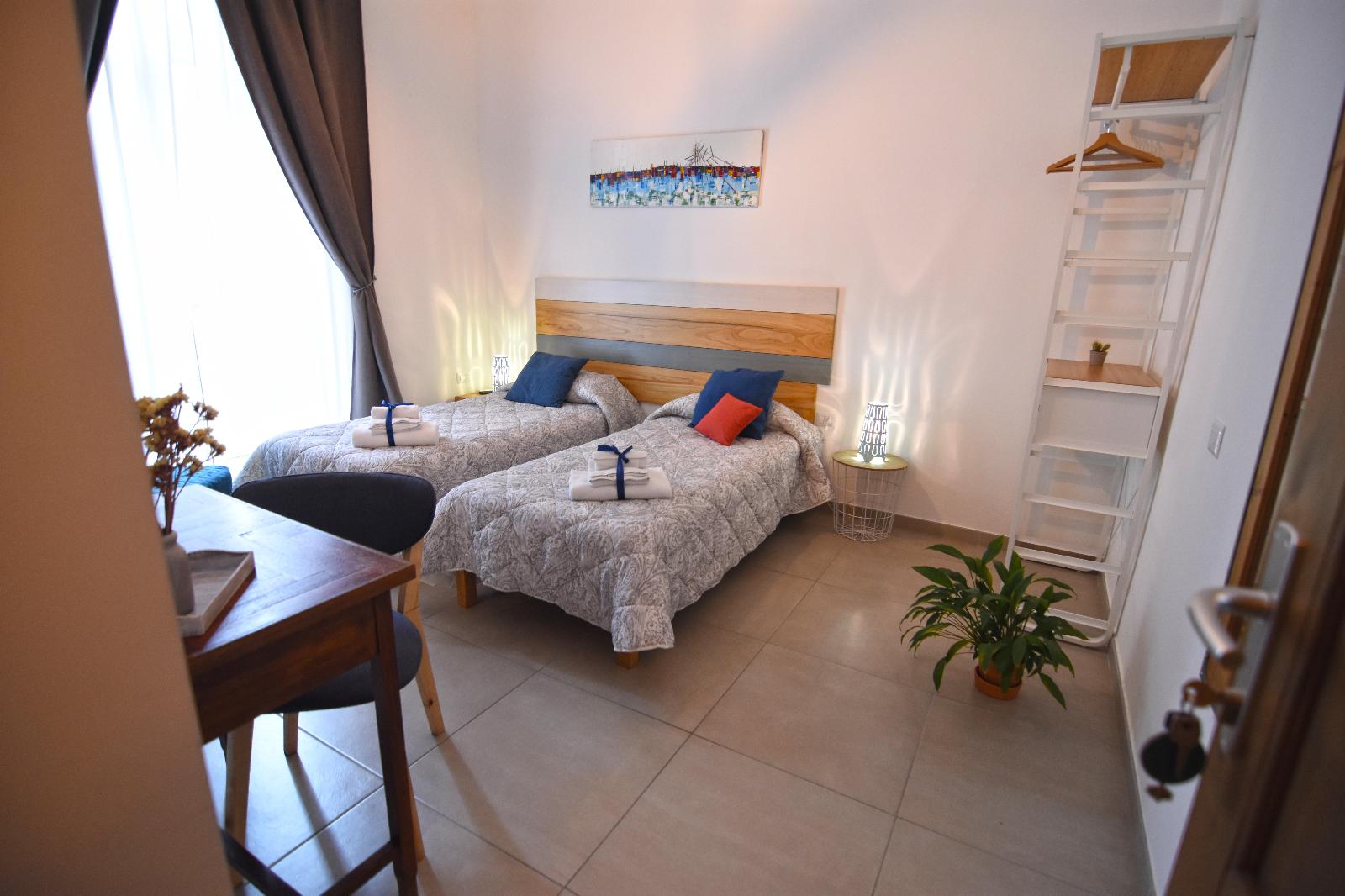 Vico San Marcellino, 10 80138, Napoli
An English archaeologist and traveler, who settled in Italy in the mid-19th century, wrote: "See Naples and then die! But I say: See Naples and live, because there is much here worth living." (Arthur John Strutt ).
And we, Emanuela and Peppe, about 20 years ago, this is where we decided to settle, from the Campania hinterland, to live there.
In 2017 we finally realized our little dream, to open a bed & breakfast in the historic center of this splendid city, a Unesco World Heritage Site since 1995, where we can host travelers from all over the world and welcome them as we are used to doing with friends, with grace and care. and joy. With "creanza" then. "And what do we call this dream? (We said) ... Crianza!"
And here we are, on the fourth floor of an old building from the early 1900s, with a pleasant breakfast room and three bedrooms, renovated with care and attention to detail and comfort: "Una Volta", "Viaggio", "A Napoli ", precisely because, at least once in a lifetime, we wish everyone a trip to Naples!
The apartment consists of 3 double bedrooms each with private bathroom, heating and air conditioning (air conditioning). Each room is also equipped with a curved LED TV, hairdryer, desk. Each room has a balcony and thermal break windows that make the rooms always silent. The apartment is also equipped with a comfortable breakfast room where you can always have a coffee or tea with friends or simply chat. Our apartment is brand new as it has just been renovated.
The paintings on canvas and the decorations displayed in the structure are the work of the artist Paola De Rosa.